EMU Student Resource Guide, see PDF below
​
​
Final Report on the Campus Survey on Sexual Misconduct Culture, PDF below
Student Government offers a variety of services to EMU students.
Student Org./Club Sports Funding:
Does your org or club sports team need money for an event you are planning? Student Government offers funding. Fill out the allocation request and see the page for more details.

You can also partner up with us and gain even more resources.
**

ALL REQUESTS

must be made by the

FRIDAY PRIOR

to the committee meeting.**
Promoting your Student Org:
We can help market your student organization's events via our social media. All you have to do is send ogajewsk@emich.edu an email including any relevant information to your event (When? Where? What for?) or message any of our social media channels. After receiving the message, your event will be briefly reviewed and then posted!
Free Legal Services:
EMU Student Government provides legal services to EMU Students FREE of charge. You can sign up for a time to meet our attorney Tracy Thomas .
The meeting room is 104 Student Center at the time you book.

Please note:

There is a $35 charge for a no call no show with the attorney, so please keep that in mind when scheduling appointments.
Giveaways:
Want some Student Government merchandise? Stop by the Student Government Office room 342 in the Student Center for free merch! Please email lromero8@emich.edu to schedule a pick-up time.
​
Parking Validations:
EMU student Government gives away free parking validations to registered students and student orgs for events they are hosting. Student orgs may request up to 15 validations per event, for between 2 and 5 hours. These validations are valid in ANY pay lot on campus. Click for more details on how to get your validation!
​
Ombudsman Process:
Do you need to file a grade grievance or have a problem with a faculty member? Use the Office of the Ombudsman. If you need any help in the process or don't know what to do email cray22@emich.edu with your questions or stop by the Student Government Offices during the day.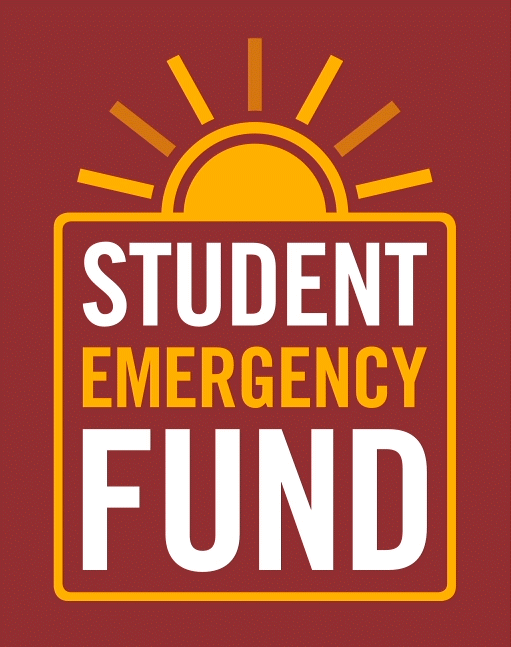 Counseling and Psychological Services (CAPS)
CAPS is an on campus office that is dedicated to addressing the mental health needs of EMU students. CAPS offers short-term counseling that focuses on finding solutions to problems and relieving symptoms. Counseling is only offered to currently enrolled students. You can call CAPS at
734-487-1118 for after-hours crisis counseling or the National Suicide Prevention Lifeline 1-800-273-8255 (1-800-273-TALK).
EMU Student Emergency Fund
The EMU Student Emergency Fund is a resource that exists for students facing unforeseen financial crisis. Applicants to the fund can apply for up to $750 in one-time monetary assistance to be credited directly the student's account. This assistance does not need to be repaid, but can only be used on eligible expenses. For full application information, click HERE.